AC-COUPLE SYSTEM ESS (Energy Storage System)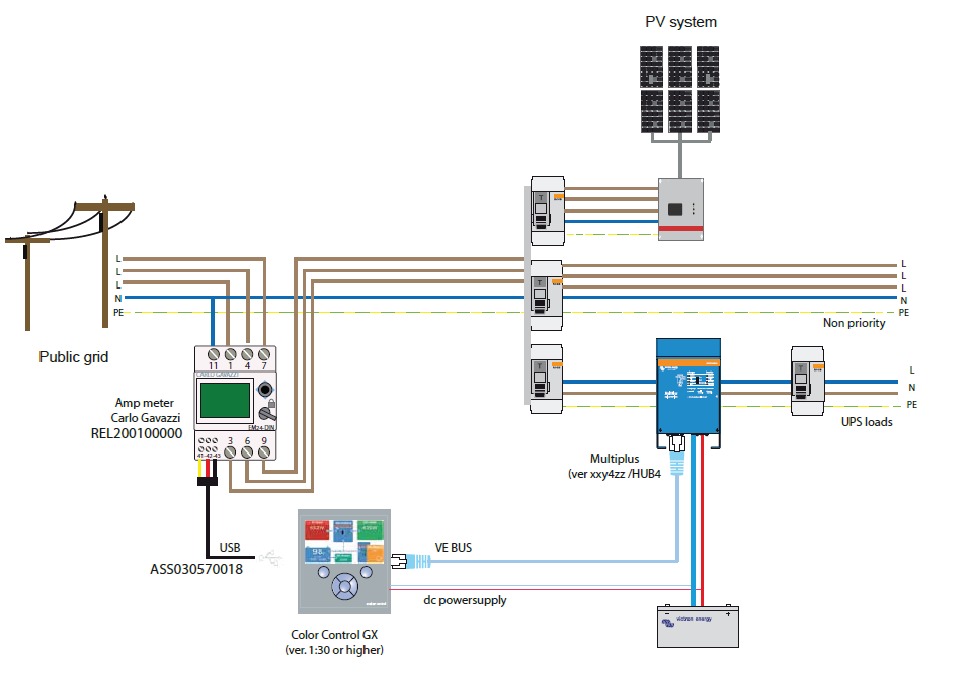 Here the battery is connected on the AC side of the solar inverter
An additional battery inverter/charger is required to convert battery power to 230 Vac and vice versa
There is no effect on the PV feed in tariff
Possible to charge the battery from cheap rate electricity
Back-up Energy possible in the event of grid failure.
HYBRID TYPICAL APPLICATION
HYBRID TYPICAL APPLICATION
Enhance self-consumption: During the day, the electricity from the PV array is used to optimize self-consumption. The excess power charges the batteries, whose power supplies the loads at night. By utilizing storage, the self-consumption can reach up to 95%.
Benefit from peak saving: By setting the charging and discharging time, the battery can be charged using the electricity generated at off-peak rates and discharged to fulfill the loads during peak hours (if the grid regulations allow it).
It also allows backup power in the event of grid faliure (also availble in 3 phase system).
Here the battery is connected on the PV side of the solar inverter
A high voltage battery (to match PV voltage) is used to store the energy when it's generated for when it's needed
There is some (slight) reduction in the PV feed in tariff due to energy used in battery charge/discharge process